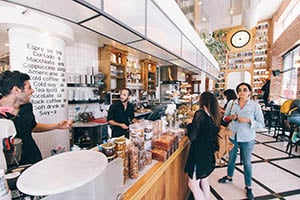 Are your labor costs cutting into your razor-thin profit margins? Tired of unanticipated employee overtime throwing off your target labor percentage of sales? Wish that employee scheduling didn't feel like such a shell game? Looking to get the most out of your limited employee pool while still keeping your employees and guests / customers happy? Need help with FICA Tip Credit Reporting? CheckmateHCM solution can help with our comprehensive solution that we can custom-tailor for your needs today and scale to grow with your future workforce management needs.
Our philosophy is to provide great, personalized service to each client with our dedicated client account managers and through our powerful and versatile all-in-one payroll, scheduling, time and attendance and HRIS software. Whether you are simply in need of payroll processing for a few employees at your B&B or coffee shop or you need a complete solution to manage your 100+ employees across multiple locations from hire to retire, we can help you create the right solution to serve those who serve your customers, guests and/or visitors.

Proud Member & Sponsor of NHLRA
CheckmateHCM Solutions has been serving our local neighbors in the NH hospitality industry with payroll, time & attendance and HCM software & services for more than 25 years.