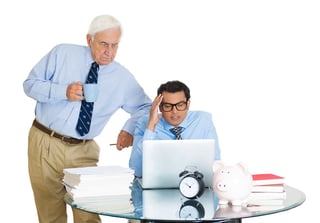 Adequately staffing shifts can feel like a never-ending game of chess, particularly in industries with staffing compliance requirements. Not only do you need to weigh employee availability with peaks and lulls in business, but in some cases you must also ensure the appropriate coverage by skillset, staffing ratios, certifications and training and supervisor oversight. If you already are short staffed and/or trying to expand your production workforce in an industry with skilled labor shortages, this can be overwhelming. And let's not forget the constant watchful eye on the bottom line when you must also limit unnecessary overtime. Checkmate HCM's Workforce Scheduler is just what you need!
Our solution lets you and your managers easily build your employees' schedules based on vital data and tools including:
Employee availability and vacation schedules
Certification and training stipulations
Staffing ratios, required rest periods and other compliance requirements
Historical productivity and job-costing statistics
System algorithms to help define optimal shift coverage and limit overtim
Complete the form to the right to access our on-demand demonstration video. We'll email you a link so that you can watch it at your convenience and easily find it again later in case you get interrupted or want to share it with other members of your team.